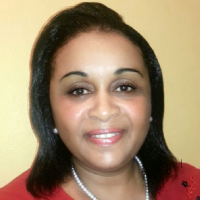 TANYA R. TAYLOR
Crime Fiction, Historical Mysteries, Thrillers, Suspense, Mysteries, Supernatural Suspense, Contemporary Romance, Historical Romance, Romantic Suspense, New Adult Romance, Paranormal Romance, Romance, Time Travel Romance, Women's Fiction, Literary Fiction, Christian Fict
Profession

Author/Ghostwriter
Tanya R. Taylor is the author of several #1 bestsellers on Amazon.com as well as the Amazon UK store and Amazon Canada. She has been writing ever since she could remember holding a pencil and published her first book titled: 'A Killing Rage' as a young adult.

Tanya has worn many hats throughout the years as a wife, mother, entrepreneur, and author "just to name a few". She has worked in the Financial arena and is also a seasoned ghostwriter. Her clients include insurance executives, C.E.Os, and now added to the list is a world-renowned entertainer. She is the author of both fiction and non-fiction literature. All of Tanya's books have made Amazon Kindle's Top 100 Paid Bestsellers' List in several categories. 'Cornelius' climbed to #1 in the Teen & Young-adult Multi-generational Family Fiction category in November 2015. And her supernatural, suspense/thriller - 'INFESTATION: A Small Town Nightmare' was #1 multiple times in the Amazon UK store and Amazon Canada in the religious drama category and has also made #1 in the same category on Amazon.com.
Video
INFESTATION: A SMALL TOWN NIGHTMARE
There is no heaven or afterlife for broken-down computers that is a fairy story for people afraid of the dark.
Stephen Hawking
Ways to reach TANYA R. TAYLOR